minimal

.
---
---
a meditation-inspired
writing app

.
Designed for iPhone, iPad, Mac, and Apple Watch. Featuring the Note Lifetime, Markdown-style formatting, Publish as Website, and more.
---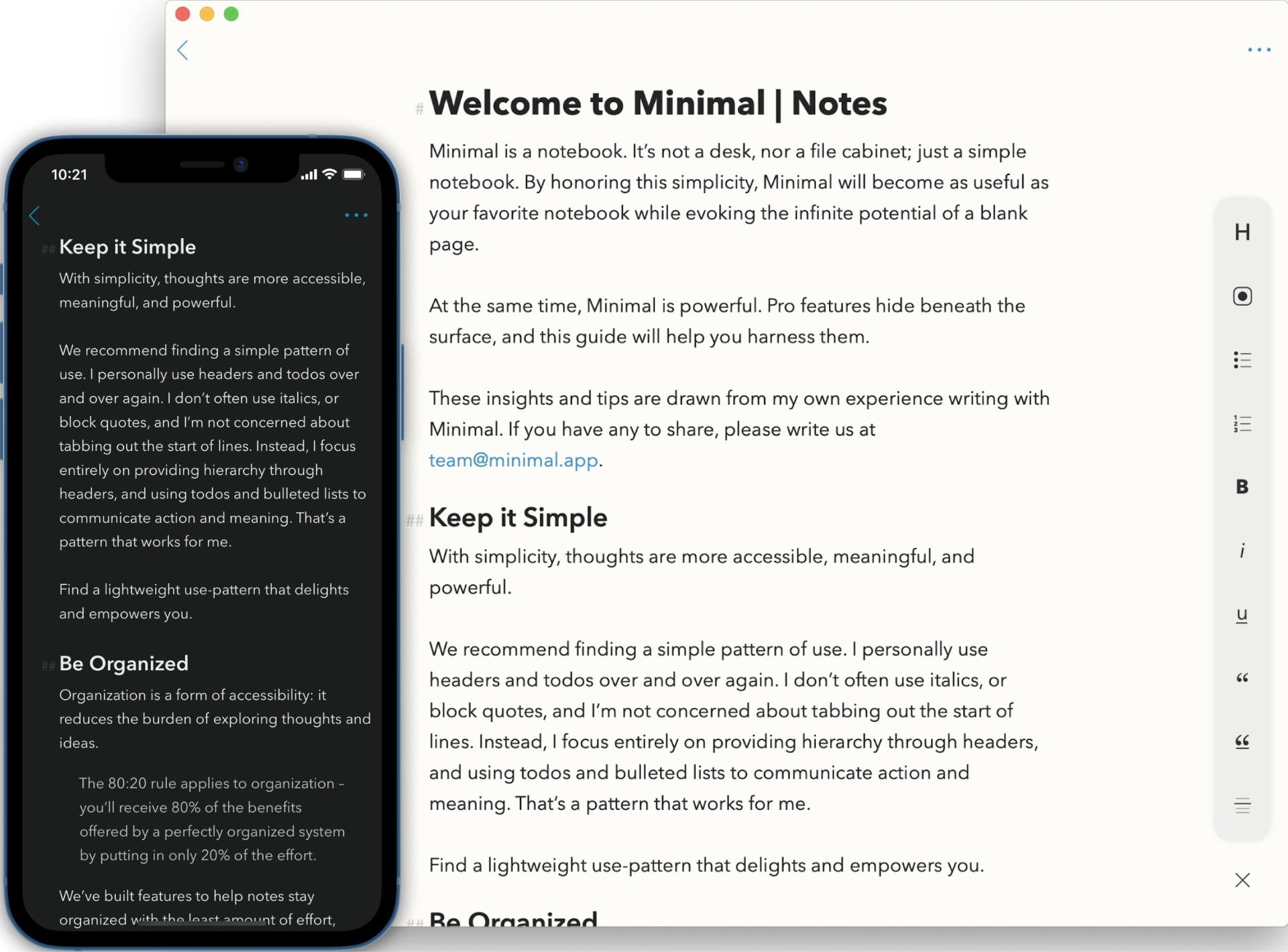 powerful features

.


thoughtfully placed

.
Minimal provides powerful tools designed to stay out of the way until the moment they're needed.
---
write beautifully

.


format effortlessly

.
Simple + elegant typography for clean, highly-readable notes.

Format prose as you write using the formatting keyboard or markdown-style formatting.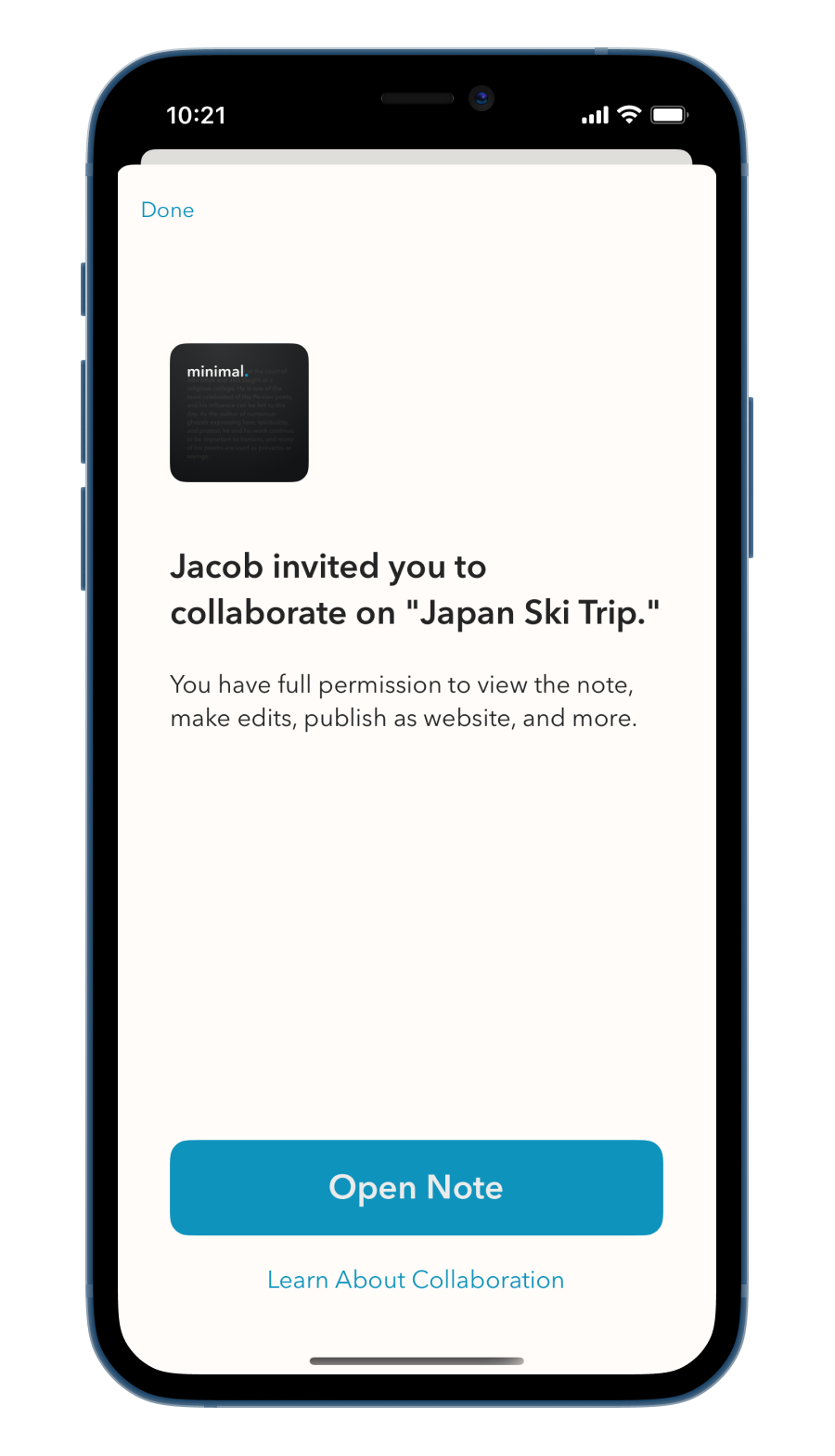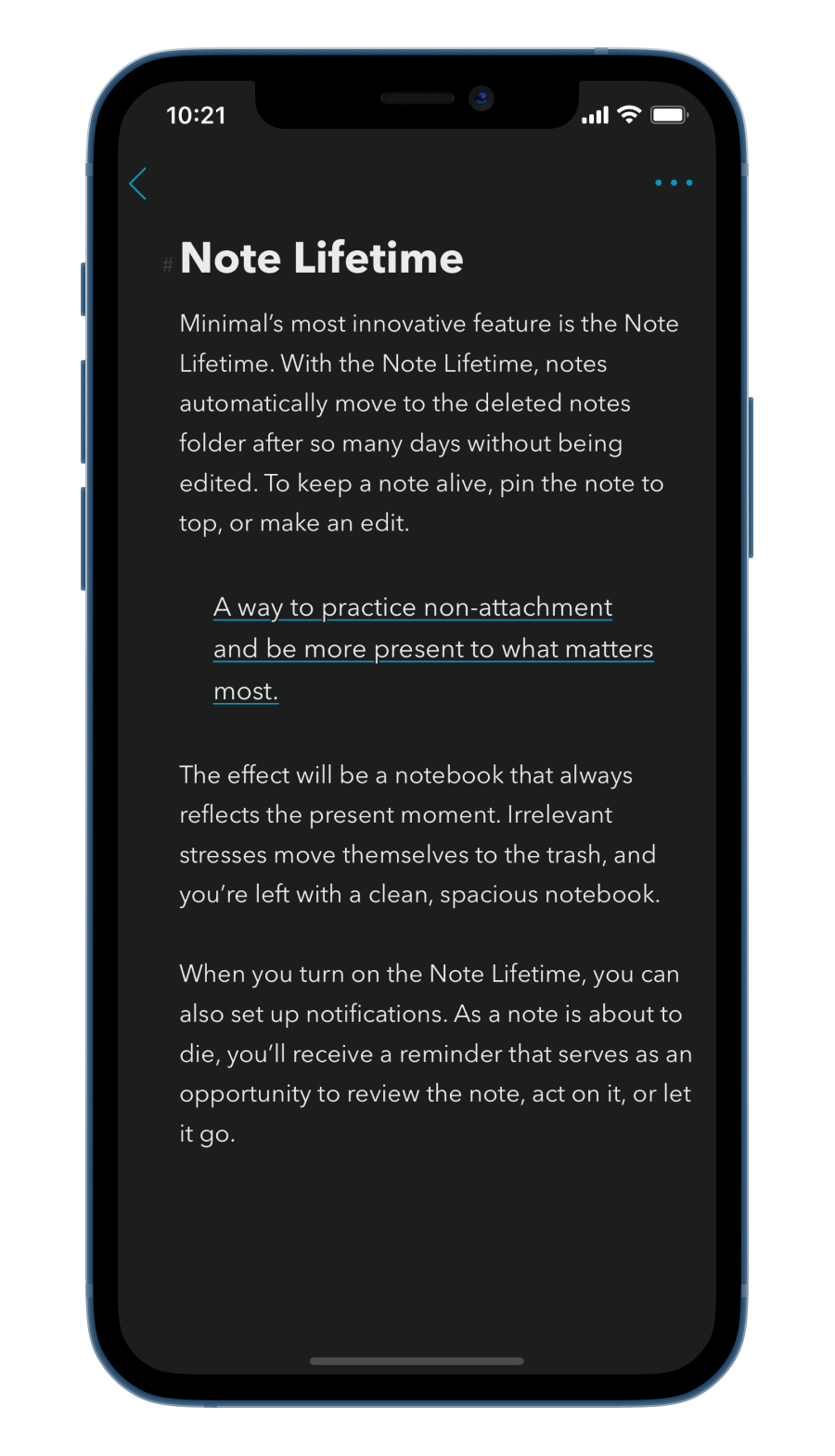 let your notes die

.
Introducing the Note Lifetime.

By letting notes die, your notebook becomes spacious, uncluttered, and reflective of the present moment.

You'll be more likely to act on the things that matter to you while enjoying open-mindedness and clarity.
publish as website

.
Transform notes into websites in microseconds.

Write an essay in Minimal. Publish it as a beautiful, simple website that's easy to read + share.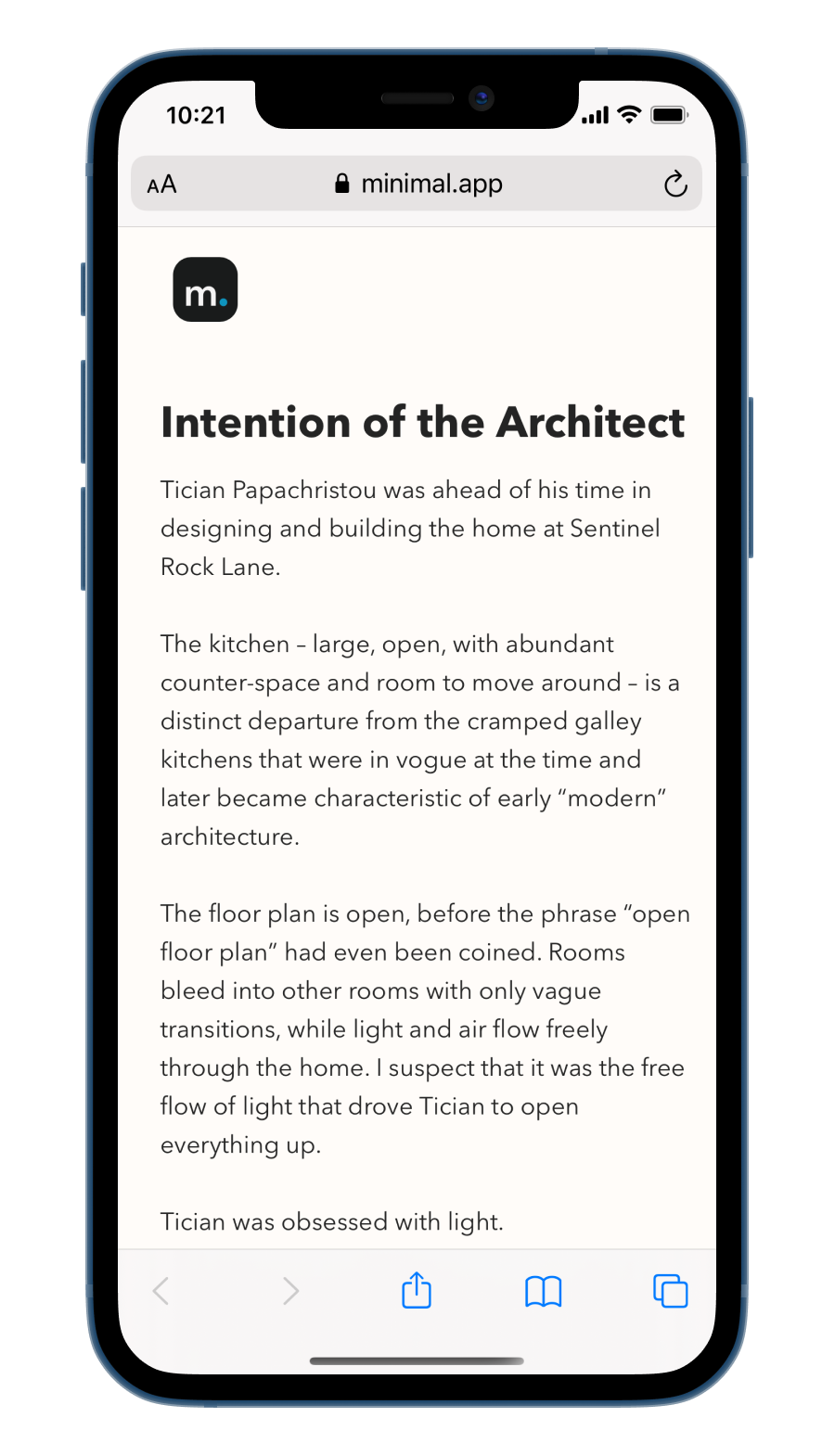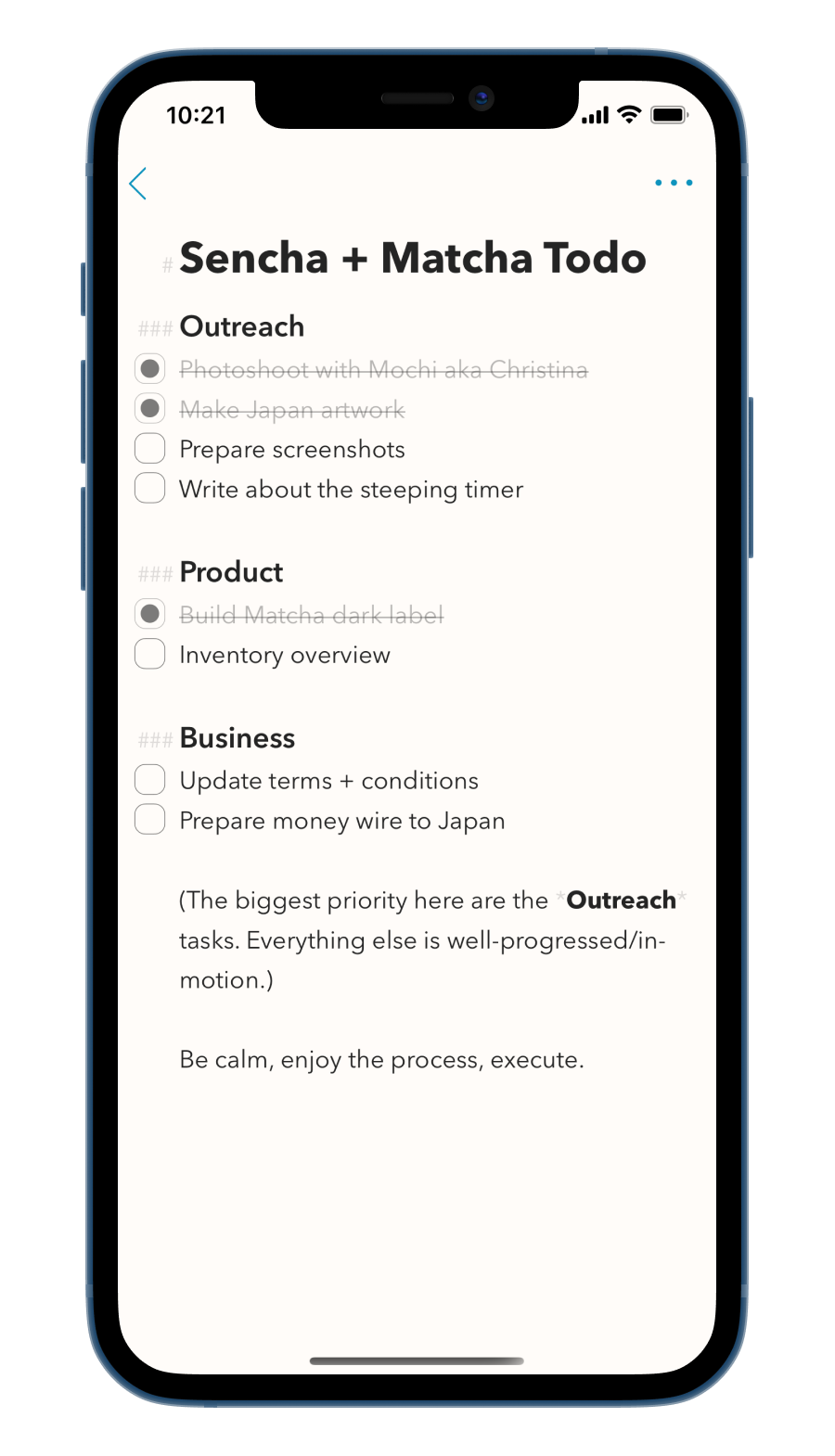 organize projects

.


check things off

.
Our projects live within Minimal.

From personal goals like cultivating a strong meditation practice, to professional tasks like building apps, every step of the way is elegantly managed with Minimal's todo lists.
add todos to the calendar app

.
Effortlessly sync todo lists with Apple's Calendar app.

Each todo item becomes a distinct event that can be configured any way you'd like: start times, end times, alerts, and more.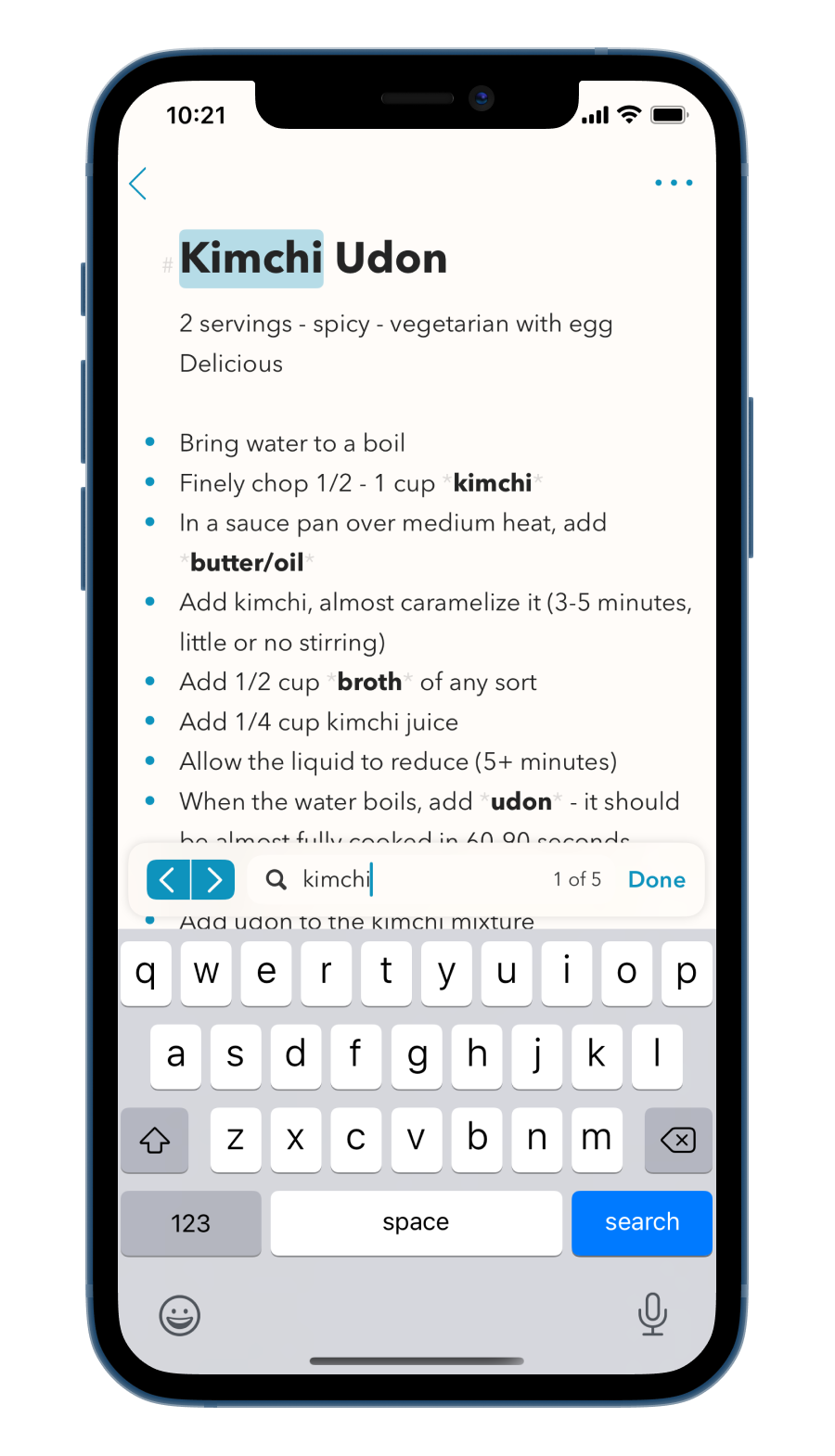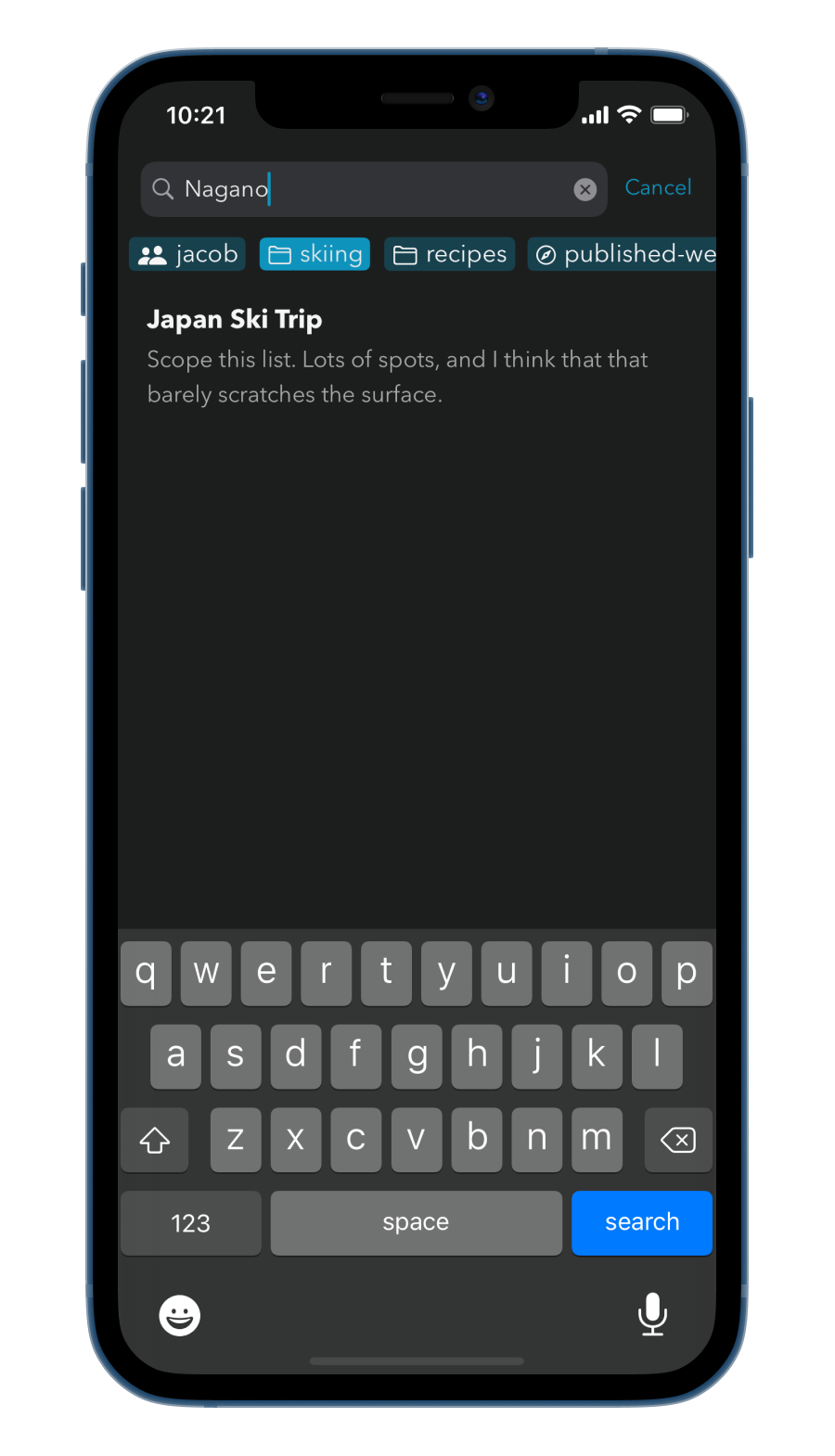 send as email

.
Transform notes into beautifully formatted emails.

Do all your best writing in a thoughtful, focused writing space.
sync everywhere

.
Notes invisibly sync everywhere.

With features including Cloud Sync, Search, Handoff, and Siri, notes are easily accessed the moment you want them.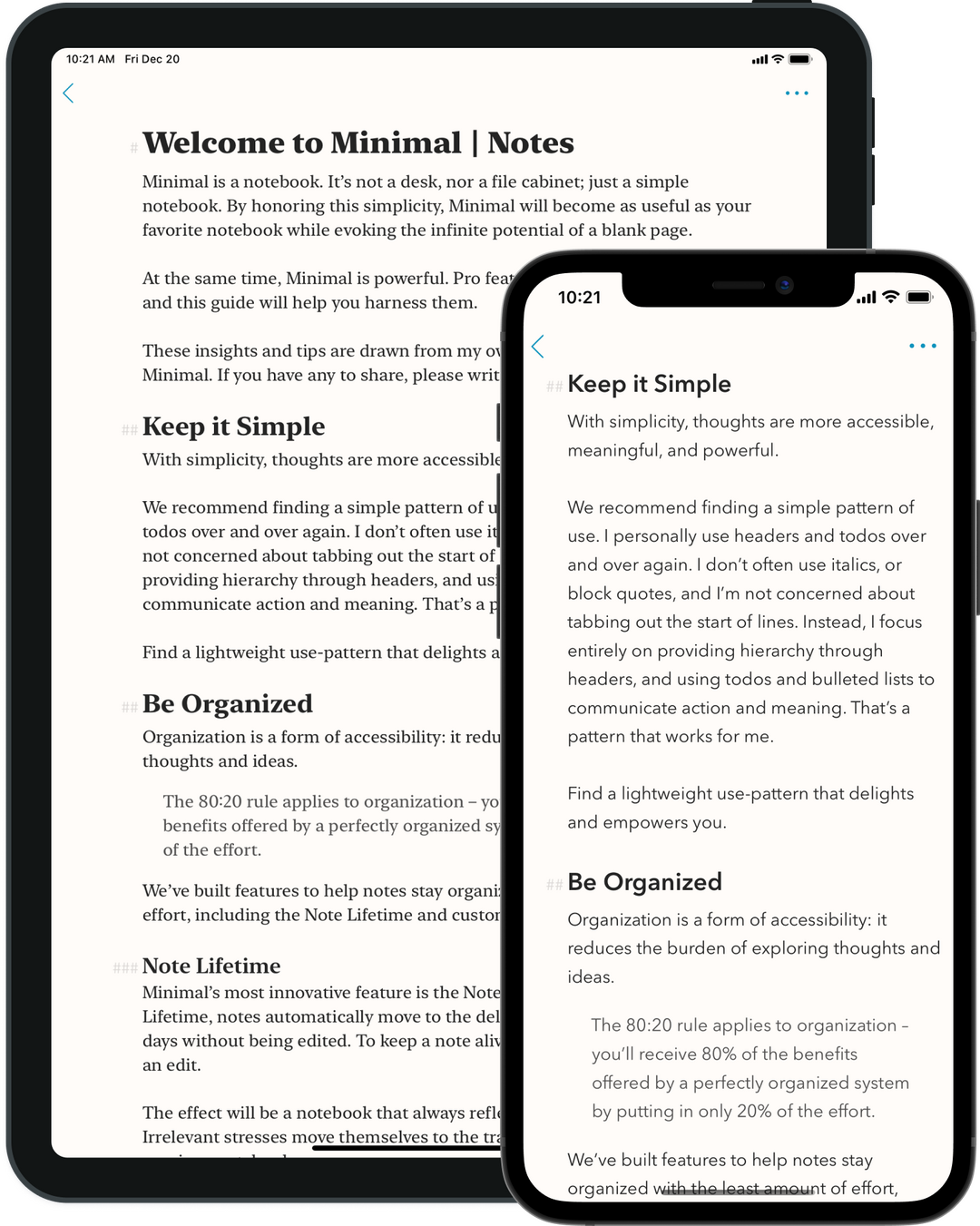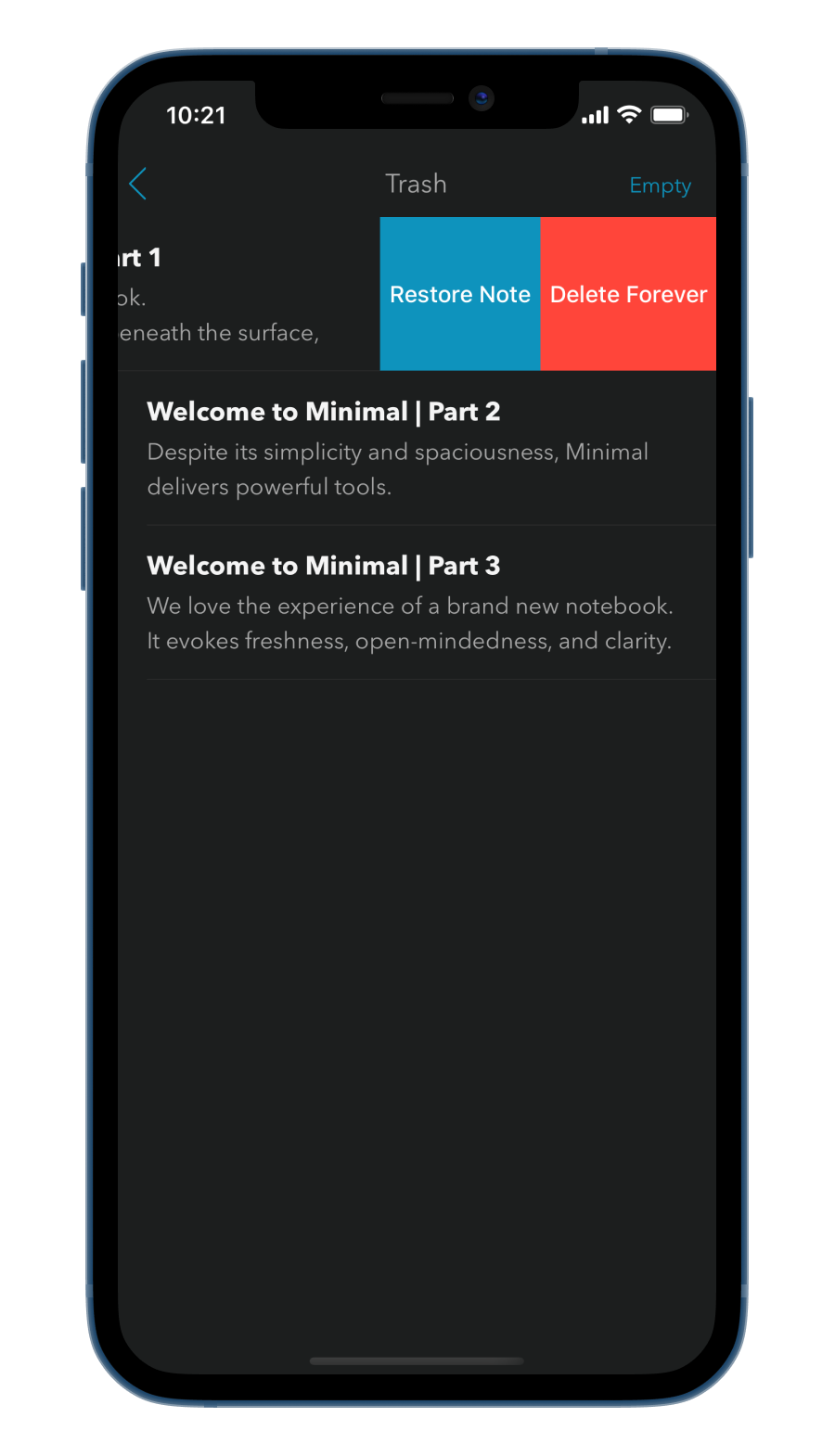 customize everything

.
Everything in Minimal is customizable: styling + themes, preferred note actions, the formatting keyboard, and more.

You can even drag notes to reorder them in the notes list.

The best notebook is personal.
export as html, markdown, and pdf

.
Exporting notes is effortless.

While notes are best-composed within Minimal, they deserve to take on a life of their own beyond the app.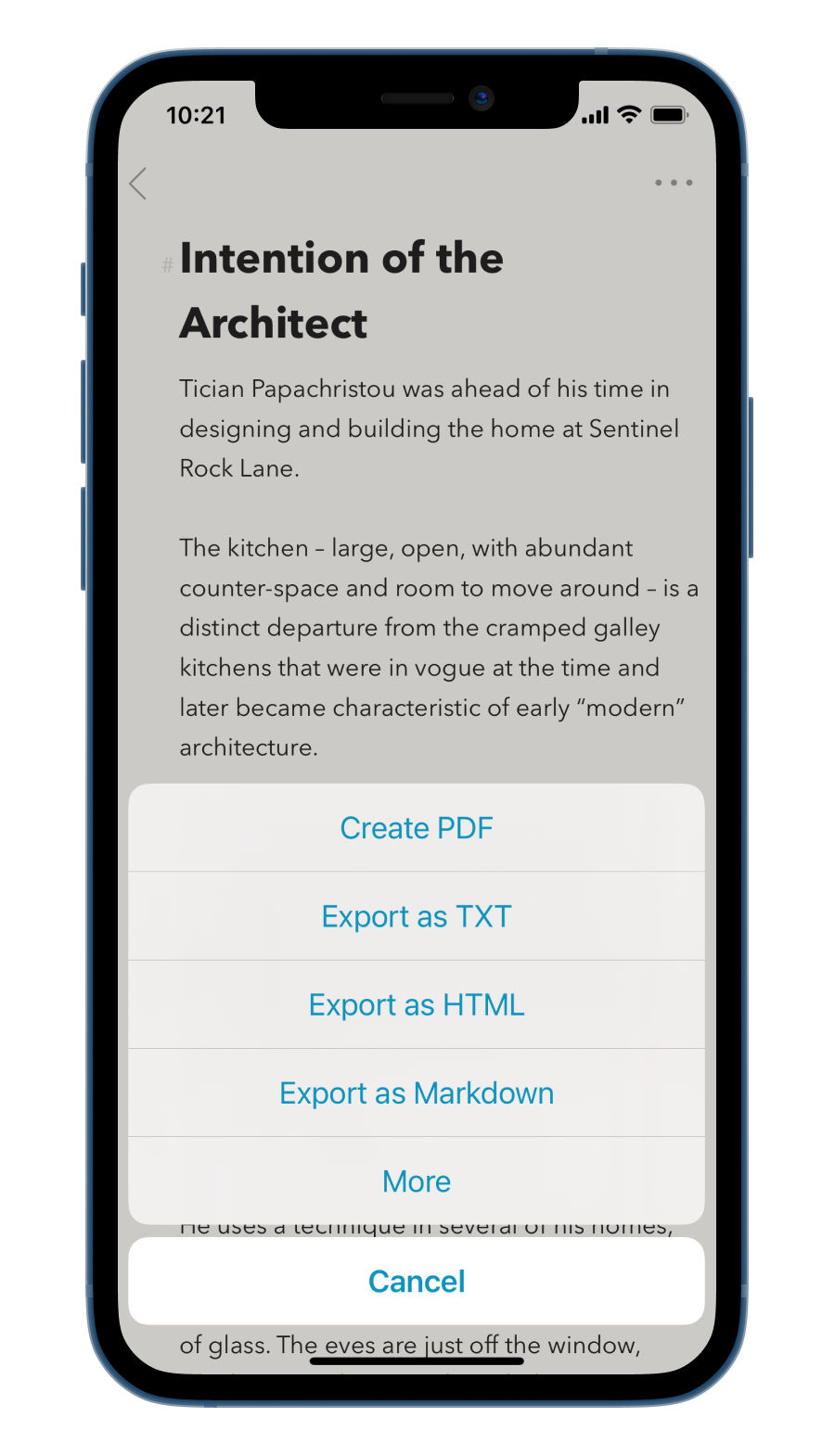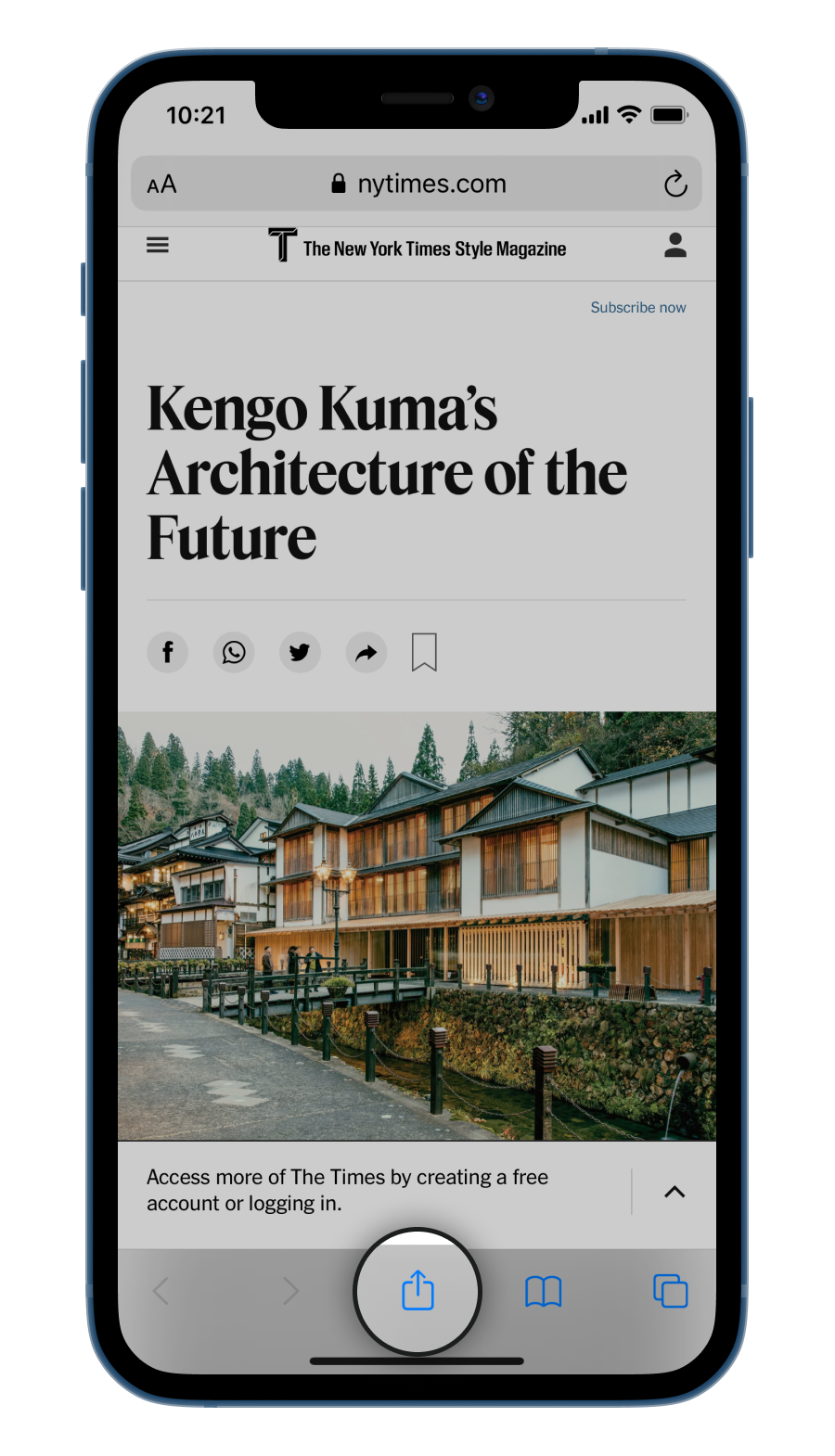 import notes

.
Easily import notes, text, and URLs from any app that supports sharing.

To add Minimal's share extension, open the share menu in any app that provides the system share function. In the row of apps, scroll to the end and tap 'More.' Find Minimal, turn it on, and use the handle on the right side to drag Minimal's share tool to the top.

Voila – you're ready to start importing.
---
our ethos

.
Our goal is to help writers and doers fall in love with their notes app while actualizing their highest aspirations.

Minimal is inspired by meditation, architecture, and nature.

Tap here to learn about our design principles. Get started by joining the Minimal | Notes beta on Apple's TestFlight.
---
---
a premium app experience

.


priced affordably

.
Enjoy Minimal free for 1 month.

After the 1-month free trial, Minimal costs $1.99 per month or $19.99 per year. That's about one-third of what we expect to pay for high-quality stationary each year.

We make it very easy to cancel with a big button in settings.
---
committed to quality

.
Why a subscription? Because we're committed to serving dedicated writers and notetakers – not serving ads, not selling data.

Charging customers directly for actual use is the optimal business model. It ties our efforts to customer delight and real utility.

We can only make money by making Minimal better – and we love that.
---
education discounts

.
If you're a student, educator, or non-profit employee you can save 50% on an annual plan. Just get in touch.